Lifetime Custom Painting Inc
5 Star Company - Local & Trusted
Top Rated coronado painting company
Providing Top Quality Residential & Commercial Painting In Coronado For Over 15 Years!
Need a Painting Quote? Get One Today.
Need a Quote? Get One Today.
#1 Rated Professional painting contractor Coronado
At Lifetime Custom Painting, we take pride in providing 5-star service as a result of continued hard work and relentless dedication to providing only the best quality workmanship for each of our customers. We have been servicing Coronado for more than 15 years providing exceptional results with a custom touch only we can provide. No job is too big or too small for our experienced and professionally trained contractors! From a single room in your home to painting entire houses, decks, and fences – we've got you covered! We provide a wide range of services that are sure to meet your home improvement needs. Not only do we offer exterior and interior painting Coronado services, but also water damage restoration, power washing, carpentry work, and repairs. No matter what project you have in mind for your home, we guarantee fast turnaround times with attention to detail that will astound you. As customer satisfaction is always our top goal, not only can you count on us to deliver an amazing final product but also to make the entire experience stress-free as we are sure to keep you updated every step of the way. Trust us when it comes to getting the job done right.
As one of the leading Coronado painting company, we have worked diligently to develop an outstanding reputation for quality craftsmanship and superior customer service. We invite you to give us the opportunity to demonstrate why we are the best choice for your painting needs by reaching out to one of our professional painters for a free estimate today!
Our Coronado Painting Services
Who says painting has to be a dull and monotonous task? We certainly don't! Our painting services are renowned in Coronado, making us proud of our Coronado Painting company's reputation for excellence. Residential and commercial customers alike can take advantage of our comprehensive range of services and enjoy the benefit of custom-painting solutions that guarantee aesthetic perfection. Whether you need help with an entire room, garage door, cabinet, or any other wall or surface; our team of professionals is here to turn your visions into reality. Take a closer look at what we have to offer below – the result will undoubtedly leave you in sheer awe.
What Our Customers Say About Us
There are a lot of painting companies in the Coronado Area which makes choosing the right one a daunting task. We recommend taking a look at all reviews before hiring a Coronado painter.
Don't take our word for our top-quality, 5 star service – see what our customers have to say!
Lifetime Custom Painting Inc® of Coronado is Your Local Painting Contractor
When you're looking for the best painting contractors in your local area, look no further than Lifetime Custom Painting in Coronado. Our professional painters have years of experience in interior, exterior, residential, and commercial painting and carpentry repairs. Let us restore your space's beauty or give it a fresh new look. 
Trust us for the highest quality craftsmanship and exceptional customer service. We won't disappoint.
Why Choose Lifetime Custom Painting?
Whether it's exterior painting or interior painting in San Diego, Lifetime Custom Painting is your trusted partner among painting companies. Whether it's exterior painting or interior painting, we understand how essential quality and dependability are for a successful project which why our experienced team of painters will be with you every step of the way during transforming your space. Whether you need exterior painting or interior painting, we can meet your expectations.
Whether you're seeking to update just one room or give your entire home a refresh, our experienced painters will complete the job using only the highest-quality materials to ensure impeccable results.
Coronado CA. Our Great City
Learn More About Coronado, CA
[geocentric_about id="dbb7a30d-ae2e-4bb5-b2f7-4df5af332056"]
Coronado, CA Weather Report
[geocentric_weather id="dbb7a30d-ae2e-4bb5-b2f7-4df5af332056"]
Neighborhoods of Coronado, CA
[geocentric_neighborhoods id="dbb7a30d-ae2e-4bb5-b2f7-4df5af332056"]
Things to do in Coronado, CA
[geocentric_thingstodo id="dbb7a30d-ae2e-4bb5-b2f7-4df5af332056"]
Coronado, CA Bus Stops
[geocentric_busstops id="dbb7a30d-ae2e-4bb5-b2f7-4df5af332056"]
Coronado, CA Directions
[geocentric_drivingdirections id="dbb7a30d-ae2e-4bb5-b2f7-4df5af332056"]
Coronado, CA Map
[geocentric_mapembed id="dbb7a30d-ae2e-4bb5-b2f7-4df5af332056"]
Other Recommendations
[geocentric_reviews id="dbb7a30d-ae2e-4bb5-b2f7-4df5af332056"]
Top-Rated

Painting Contractor Coronado CA By: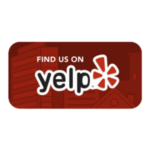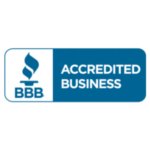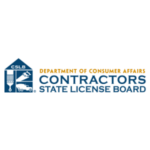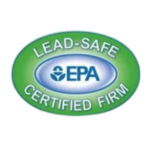 We're here to help! Call Us Today!
At Lifetime Custom Painting, our clients are our number one priority along with creating exceptional quality. We are committed to providing the best customer experience by treating our clients as we would our family.
Hire us and see how our services are the #1 choice for your Coronado painting needs by requesting a free estimate for your project today.